CNN

STATE

Magazine: ELECTION POLLING - DAILY WORDS
This animation shows the progression of Clinton and Trump's campaign leading up to the election. What Americans saw, read, heard. Asked "Did you read, hear or see anything about [Clinton/Trump] in the last day or two?" If yes, open-ended follow up question to capture what they'd heard.
Gallup daily tracking, N=500 adults per day, July 10 through Election Day
It is for a piece on why Clinton lost and looking at Clinton and Trump's messages and how as their campaigns evolved Clinton's message was over run by the word 'email' while his was a mixed bag of terms…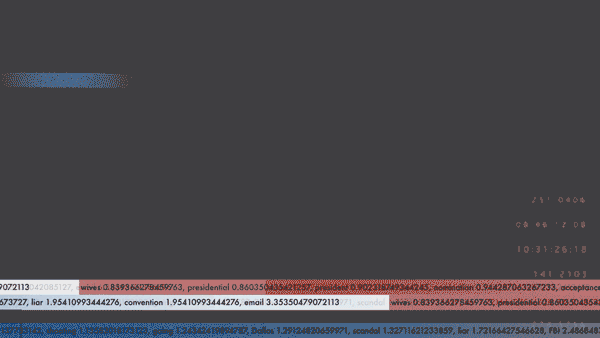 Here is the clip higher res with sound (turn it up).